Why Masjid Panel?
A state of the art digital prayer clock powered by EasyD Digital Signage Solution, Masjid Panel offers very convenient user friendly interface. Operate it from the comfort of your home using mobile phone or laptops and provides best in class features for prayers clock. The beautiful designs and many color schemes offered by it have no match in the community.
Remotely manage all the digital contents on mosque screen
Provide with multiple eye-catching designs creating a feeling of relief for worshipers
Contain three types of time modes including manual, calendar and relative time settings
Features
MASJID PANEL Features
Engage Worshippers
See it, to believe it! The best visual interaction of Masjid Panel helps worshippers to be informed about all activities in the mosque. Publish relevant content related Quran, Hadiths reminders. Show progress of projects related to your mosque via images and videos to encourge worshipers to take part.
One click to design!
Masjid Panel helps to display content in a clear and accessible way. Customization feature lets your design adapt the colors and architecture of the mosque. The no-code solution provides users with multiple layouts and colors. Join multiple screen designs in a slideshow to create the enhanced experience. So your next favourite Masjid Panel theme is just one click away!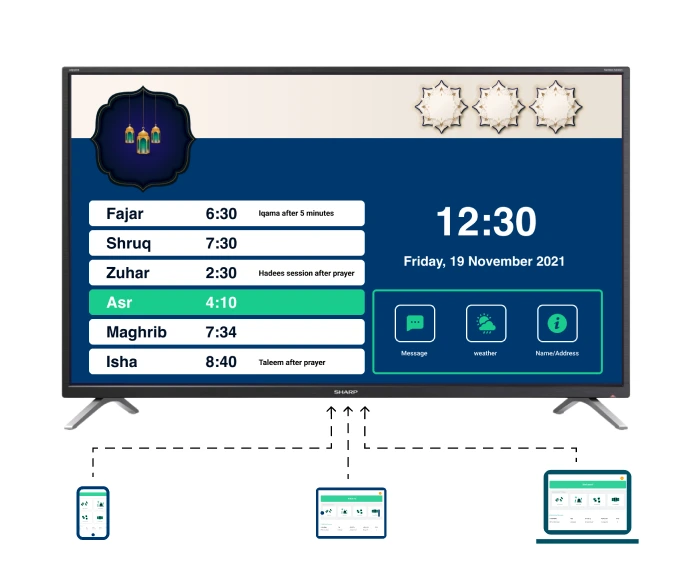 Remote Management
Think, you forget your laptop in university and today the prayers times have to get updated. Well, worry not just take out your mobile from pocket and get it done with. The responsive web application helps users to use it on any device, anywhere they want to. So pushing new screens, updating old content and many more things are now just a tap away from your mobile screen
Gallery
Check our Gallery
Ali Tariq
Imam of Masjid-e-Umar
The amazing relative time mode of salat panel has literally solved our prayer time problem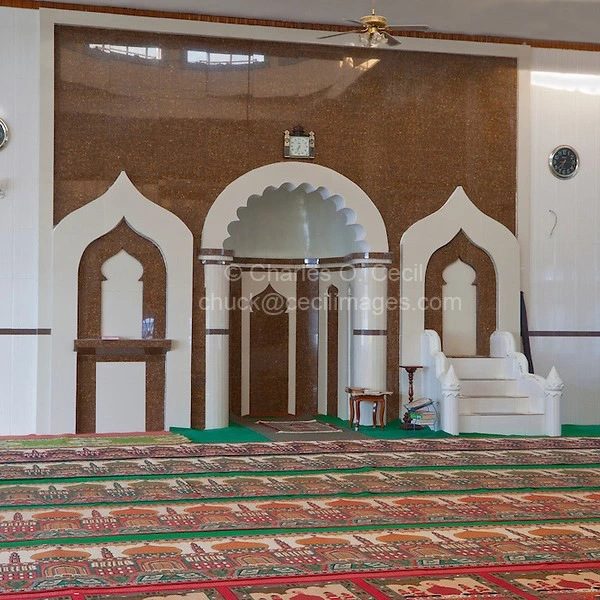 Hussain Mustafa
Imam of Masjid-e-Ali
The simple but alluring geomatrical Islamic design gives the best user experience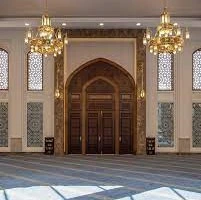 Omer Kareem
Content Writer of Masjid-e-Muhammad
I have never seen such simplictic method to publish digital content on a mosque screen before masjid panel defined salat screen
Pricing
Experience the free features of Masjid Panel with
Free Forever
$0
/ month
1 administrator
10 screens
8 different designs
6 prayer time boxes
Message for each namaz time
A digital clock
Widgets
F.A.Q
Frequently Asked Questions
Location:
58 R1 Johar Town, Lahore, Pakistan
Email:
Call (Whatsapp):
+92 335 5966274